Jean Jacques Weber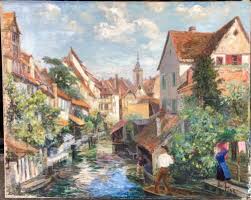 Born: 28 Feb 1686 at Dauendorf, Bas-Rhin, Alsace, France

Married: 24 Oct 1713 at Dauendorf, Bas-Rhin, Alsace, France to Catherine Reeb
Died: 24 Aug 1754 at Dauendorf, Bas-Rhin, Alsace, France1

Family Tree: Jean Jacques Weber in Family Genes
Family Lineage: Jean Jacques Weber3 ( Michael2) (Jacob1)

Contributor: Jim Benedict2
Parents
Children
Anna Eva Weber; 1718-
Jean Michael Weber; 1720-
Sébastien Weber; 1722-
Jean Jacob Weber; 1724-
Jean Georges Weber; 1727-1786
Maria Barbara Weber; 1730-
Anna Maria Weber; 1733-1733
Backdrop
The French policy between 1679 and 1697 was to destroy the German lands rather than seek major military engagements. This was carried out mercilessly and brutally by a French army soldier, Ezéchiel du Mas, Comte de Mélac, or General Mélac. Under his command, numerous German towns and villages, including in Alsace, were set on fire and the livelihood of the population was destroyed.
France occupied Strasbourg in 1681 in an unprovoked action and in 1688, the army of Mélac moved into the territory of the Palatinate without provocation and conquered several cities. They also moved into the territory east of the Rhine. By 1697, the Nine Years War was concluded but Mélac stayed on as stronghold commander.
During Jean Jacques Weber's years, Alsace retained most of its German culture. The Vosges mountains to the west tended to keep the French influence minimized and Alsace enjoyed peace and prosperity until the French Revolution in 1789.
Footnotes
The Alsace Weber line was derived from genealogy research by Richard Baechler, a native Alsatian living in France. [↩]