Jacob Weber

Born: about 1630 in Alsace region

Married: unknown date in Alsace region to Apollonia Zinck
Died: after 1670 in Alsace region

Family Tree: Jacob Weber
in Family Genes
Parents
Father: Joannes Weber
Mother: Catharina ….
Children1
Joannès Jean Weber; b. 13 Feb 1647
Jacob Weber; b. 23 May 1649
Catharina Weber; b. 15 Oct 1651
Anna Weber; b. 29 July 1653
Brigitte Weber; b. 3 April 1659
Michael Weber; b. 1660
Maria Weber; b. 29 Aug 1662
Gertrude Weber; b. 19 Feb 1665
Adam Weber; b. 24 June 1668
Jacob Weber and Apollonia

The Final Years for Jacob Weber
Backdrop
Jacob Weber lived in the district of Alsace, an area of importance and dispute between France and Germany. Now a region of France, it is small in area, being 8,280 km2 and densely populated. Alsace is located on the west bank of the upper Rhine river and is bordered by Germany and Switzerland.
Once inhabited by nomadic hunters, Alsace was invaded by the Romans around 58 BC, and was made a vigorous wine growing area. From the decline of the Romans until the 17th century, it was part of the Holy Roman Empire. In 1469, Upper Alsace was sold to Charles the Bold, Duke of Burgundy.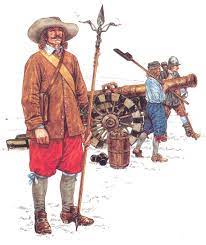 During the Thirty Years' War (1618-1648), most of Alsace was conquered by France, and by 1648 all was in French hands except for some independent towns.  The war was between the Habsburgs and the anti-Habsburgs, with the Holy Romain Empire, Austria and Spain on one side against England, France, Netherlands and Scandinavia.  It was one of the most destructive wars in human history.  The war resulted in fatalities of over eight million people, with Alsace and Central Europe as the main battleground.  At the end of the war, in 1646, the Habsburgs sold Upper Alsace to France for 1.2 million thalers(German silver currency at the time).  Some towns remained independent, however, with the German language still retained for administrative purposes.
France consolidated her hold with the 1679 Treaties of Nijmegen, however Alsace had a somewhat exceptional position in the Kingdom of France. The German language was still used in local government, school and education. Alsace remained marked by German culture and economically oriented towards Germany until the French Revolution in 1789.2
Footnotes
All the children were born in Dauendorf, Bas-Rhin, Alsace, France. [↩]
The Alsace Weber line was derived from genealogy research by Richard Baechler, a native Alsatian living in France. [↩]