Sarah Bradin Miller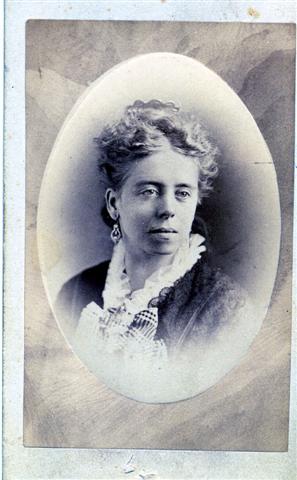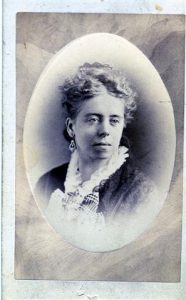 Born: 3 Dec 1853 at Ellice twp., Ontario, Canada

Married: 7 Aug 1877 to Alexander Acheson at Donegal, Perth county, Ontario, Canada

Died: 17 Feb 1919 in Winnipeg, Manitoba, Canada

Buried: Morris Cemetery, Manitoba, Canada

Family Profile: Family Genes
Contributor: Jim Benedict
Sarah's Early Years
Sarah and Alexander
Known Children (with Alexander):
Joseph Alexander 1878-1955
Sarah Isabella 1879-1953
Mary Jane 1881-1926
Samuel James 1851-1926
Weir Henry 1884-1916
Ethel Maud 1886-1974
Florence Gertrude 1888-1987
Alexander John 1891-1972
The Rosenfeld Store
Sarah's Final Years
From Gert Lawrie's personal memories:1
My first and last memory of the spirited little lady was sad. Grandfather Acheson had died years earlier and the war had scattered her family and brought depression to Rosenfeld. The store had been rented, the house sold, and there was Grandma just off the streets of Winnipeg with one little black suitcase. She was desperately in need of a place of comfort to spend her last days. Her previous fight with Dad had caused us to leave Rosenfeld, but she knew her oldest daughter had a loving heart. Now at her back door, with nowhere to go, she asked if she could stay a night or two. She was welcomed instantly. Here was Grandma's daughter with the most problems, the largest family and the least resources, helping the most in her hour of need.
Little Grandma Sarah [Miller] Acheson never got out of the bed our grandmother gently tucked her into that day. A few weeks later, we children were suddenly sent to a neighbour's across the street.  Our father nailed a broad black ribbon on the door, and later strangers in black suits came and loaded a coffin into a long dark car. When we returned home, the small spare room where she had stayed smelt faintly of lavender perfume. But our gentle little grandmother was gone. Her coming to our back door still remains in my childhood memory, and though I hardly knew her, I missed her soft smile whenever I peeked into her room.
Who's That Sitting in our Family Tree?  Narrator: Gertrude  [Webber] Lawrie; private pub. 1988; pp. 47 [↩]